Yesterday I met with my good friend Sarah for coffee. There is the most amazing coffee house in downtown Fredericksburg called "Hyperion Espresso" that dominates all over the place (now who do I sound like? lol). They have a definite passion for a good cup of espresso. First of all, your latte looks like this: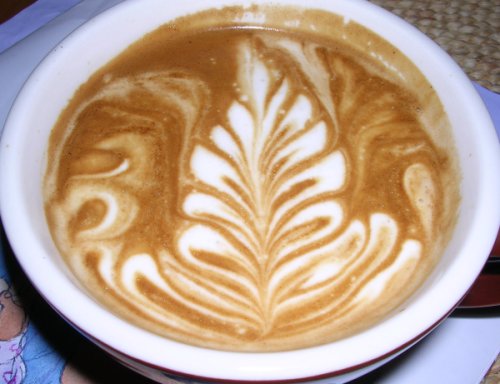 Then it tastes like they imported the espresso straight from Heaven. I mean it is really, really good. Exquisite even. Their mochas blend chocolate and espresso almost divinely... as chocolate and coffee are meant to be... together. So make sure next time you are downtown, to check this place out. I know you are now thinking I am a total coffee freak, but if you think I am bad, look at what some latte artists (can you believe there are such things?) came up with:
For all you Miyazaki fans: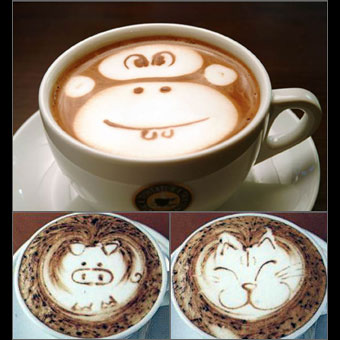 For all you dog lovers:

I am not sure whether or not this would make me want to drink the latte or go adopt a puppy...
Nonetheless, I am a total coffee junkie. I am not ashamed to admit it. I worked in a coffeehouse for 5 years and maybe could pour a heart with my milk froth a couple times. I blame the machine I used. ;) It is seriously hard. So this post is to honor all the starving (and highly caffienated) latte artists out there... and the baristas who serve this sacred drink... and to all the addicts who appreciate a good cup of coffee.
PS-always tip a friendly barista.